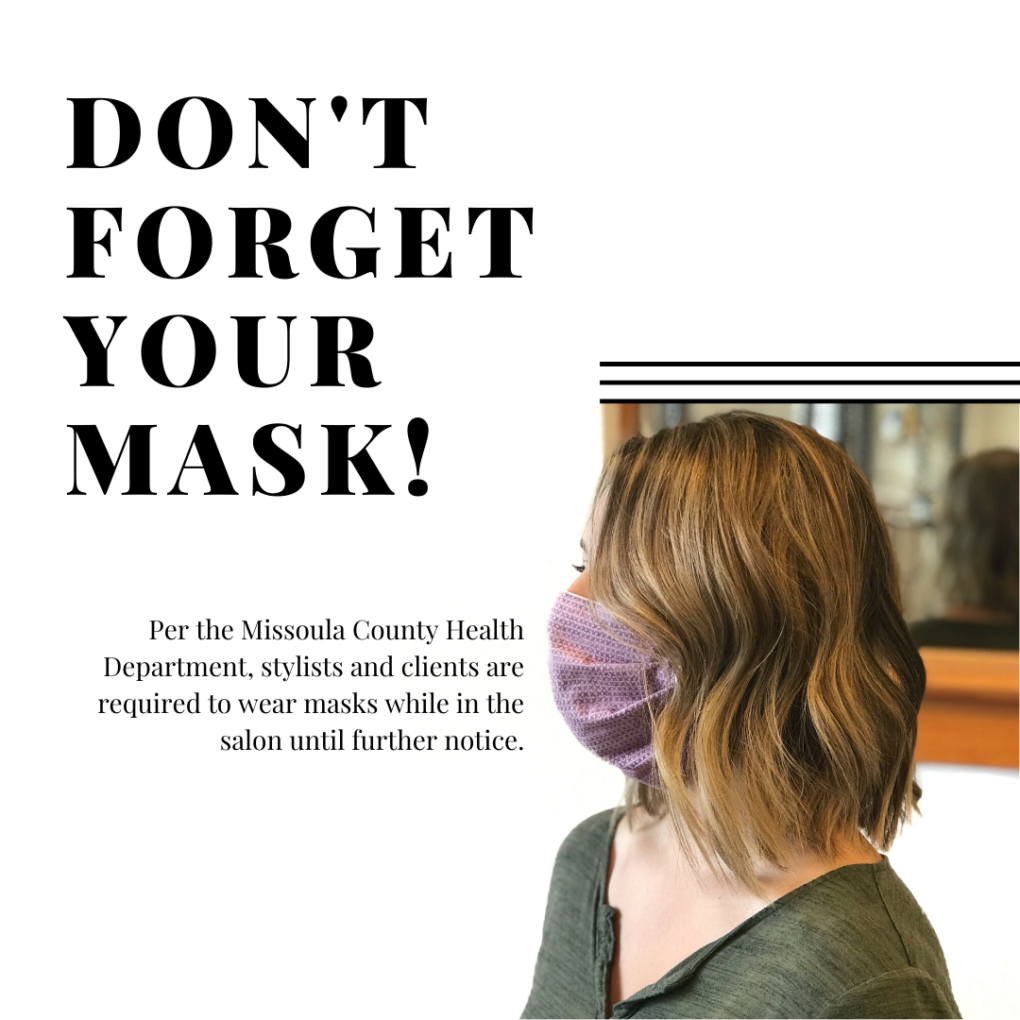 While we are able to finally get back to doing what we love, things will definitely be a little different for awhile. In response to COVID-19 these are the changes that we have implemented for the time being.


• Until further notice, we will not be taking any walk-ins and will be appointment only. Please contact us if you would like to make an appointment with your favorite stylist or book online.

• Each day, we will have a daily waitlist if you do not have a current appointment. This waitlist will be used if we experience any cancellations or no show appointments.

• Due to social distancing and limiting the amount of people in the building, we ask that you do not bring anyone with you to your appointment.

• At this time, our waiting area will be closed. Please arrive on time for your appointments and remain in your vehicle. We will call or text you when your stylist is ready for you. This will help ensure adequate cleaning and sanitizing between each client.

• When you arrive, your temperature will be taken at the front door. We will have a table set up equipped with hand sanitizer for your use before your appointment.

• Per the health department's requirements, in regards to COVID-19, we ask that you bring a mask with you to your appointment. In an effort to ensure stylist/client safety, our stylists will also be wearing masks during your services.

We understand that this will definitely be a different experience than you've had in the past at Burton's. We are committed to making your appointment as smooth and safe as possible! If you have any questions or concerns, please feel free to reach out to us by calling 406-721-8889 or by emailing us at burtonshair@gmail.com.